A couple of weeks ago, Ananya had a chance to be a featured speaker at the Women in Tech Global Conference 2022 organized by WomenTech Network.  It is the world's largest community dedicated to female professionals in tech to date. Empowering and motivating women are the backbone of their mission.
Ananya's journey at WomenTech Network actually started one year ago. Ananya, a student at the time, joined the conference on a friend's recommendation. As awe-inspiring as she found the event, she felt the calling to be an ambassador for this great cause and to do something more.
Ananya joined 7Learnings, a  leading SaaS predictive pricing software based in Berlin, in July 2021 as a data scientist. After being 100% powered up by support from the team and 150% by her determination, she applied to speak at the Women in Tech Global Conference 2022.
First time speaking at the WomenTech network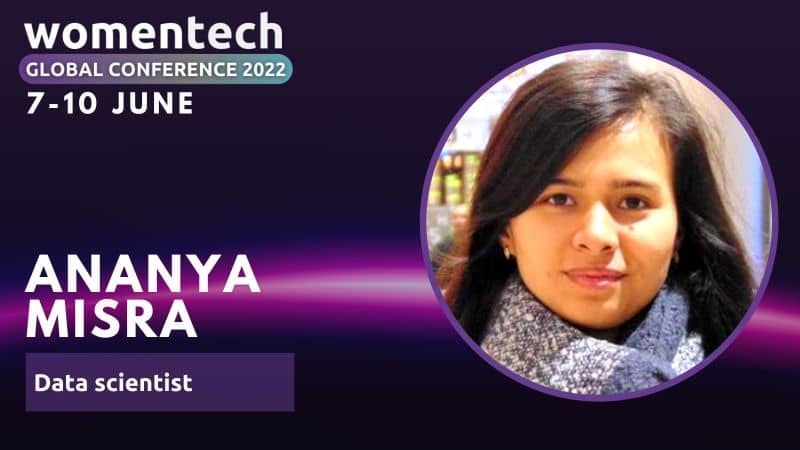 Ananya's presentation was about Utilization of Data Science and Machine Learning. She chose this topic due to the increasing application of AI. To be more precise, these applications include optimizing revenues and costs in different industries such as marketing and sales, product and service development, supply-chain management, and many more. For example, according to a study by McKinsey, respondents often report revenue increases from AI use in pricing, prediction of likelihood to buy, and customer-service analytics in the marketing and sales industry.
She started by discussing the different use cases of data science and the possible research questions one could solve in this industry. Later in the presentation, she did a deep dive into a popular ML algorithm,  XGBoost,  particularly in sales predictions. XGBoost is built on a combination of concepts.  At the end, she explained each concept in detail in the presentation, along with a real-life implementation examples!
Watch the record of Ananya's presentation here to learn more about this software library.
"Hey, Ananya! How did it feel to be a speaker at the Women in Tech Global Conference?"
First of all, I would like to thank the Womentech team for giving me such a nice opportunity to give a talk. Also, a big thank you to the 7learnings team for being so supportive. It was an honor to present a topic that I deal with every day together with our team in 7learnings. I really enjoyed the event, especially because the community was very engaging in terms of the topic presented as well as the discussions or asking relevant questions. I look forward to talking about similar topics in the future.​
"Do you have any advice for young girls pursuing tech skills?"
I would say don't be afraid of challenges, practice a lot and give your best to everything you do!
That was Ananya's story! How about yours?
7Learnings team is delighted for Ananya to embark on her journey at WomenTech Network with us. If you wish to connect with Ananya, she will join the Dynamic Pricing Community this August with our tech experts for all your questions. Be part of our journey at 7Learnings by joining our team. Check out the vacancies here.