Of course, businesses in Germany do not have to pass the VAT decrease to their customers.  Not doing so could net them more profit. This is a tempting possibility when the windfall could secure finances affected by the lockdown. However, customer may deem those tax as an unfair practice and give businesses a bad reputation. Instead, we are encouraging retailers to pass reductions smartly. This way they'll please the customer and reap the benefit at the same time – a win-win solution. 
It is important to understand that not all customer segments will react the same. For lower-income households, this relatively low price decrease can trigger higher consumption and higher basket sizes. At the same time, the impact on mild- and high-income households will have a limit. However, packing the reduction as a promotional discount will cause the effect of a bargain that they shouldn't miss. This will contribute to your marketing strategy. It is a perfect way to return to the pre-reduced VAT prices while avoiding adversely impacting your brand image. 
Understand where the profitability lies
There is no one-size-fits-all strategy to whether or not retailers should pass the tax reduction to their customers. There is simply no right answer that would tackle every product in the whole assortment of a company. Instead, retailers need to understand where they can achieve profitability when reducing certain products. You have to take a differentiated approach based on knowledge of the price elasticity of the products in your portfolio.
This can only be done by implementing an advanced pricing methodology. 
Furthermore, retailers have to consider a wide range of factors. Who are your customers and what is their willingness-to-pay? How are your competitors reacting to the conditions surrounding the both of you?  The answers to these questions and several other factors calculate the optimal price that will increase your profitability.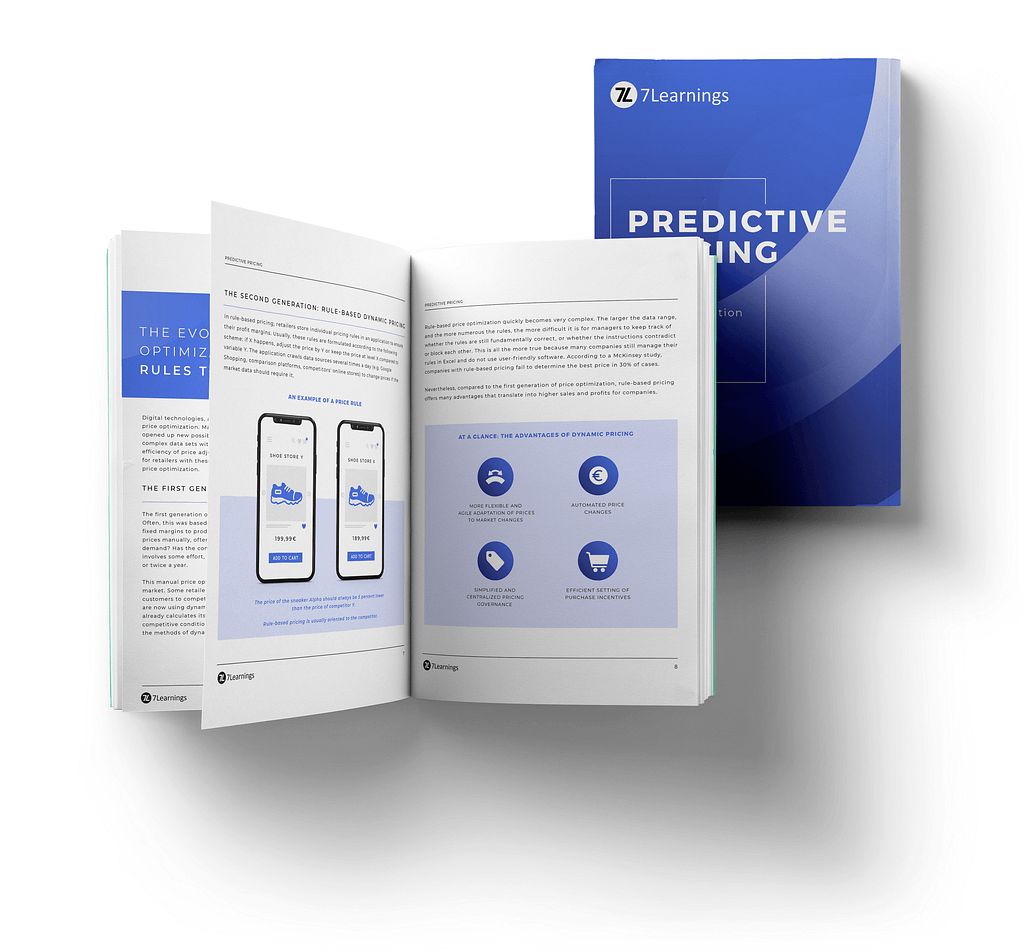 How to upgrade to the latest retail price optimization technology 
Put your cards on automation
The real challenge when it comes to pricing is making sure it keeps up with the dynamic marketplace. However, keeping up with the market, collecting the data, and repricing manually is extremely difficult, especially in real-time. This means that while manually analyzing the products in your portfolio and the conditions surrounding them may somewhat work but will be extremely time-consuming and may not be accurate. The market is in constant change and your pricing should be able to keep up with it. Therefore, retailers have to be able to have a quick reaction while also able to achieving optimal prices.
The VAT decrease for the online channels involves less effort than in stationary trade. This is because employees will have to relabel articles and convert cash registers. Rossmann CEO Raoul Roßmann believes that the goverment should not take online trade into account for the decrease. "Online trade should be generally excluded from this," he says. This is a bold claim, after all, he is not one of the industries affected by the crisis. The story here is, some e-commerce categories have never seen a better stretch for sales during that time. As Dean Dutro, co-founder of the US based digital agency Worth Commerce, stated: "Many of our clients are having their best sales ever. The last four to six weeks, even as compared to last Black Friday." 
Whether out of desire or necessity, consumers are opting for online channels to do their shopping. Consequently, more and more businesses are expanding into the world of e-commerce. Online retailing is continuously growing at an even faster pace due to the coronavirus. To remain competitive and grow, moving into e-commerce is a good idea. It also offers many great opportunities regardless of which sector your business is in.
The global economic downturn following the pandemic have triggered a continuance of demand responses across and even within companies.  The VAT decrease proposed can either be taken for granted or be used at full potential. Retailers can look for win-win scenarios to support customers. Also supporting their businesses during this challenging period, while remaining flexible and focused on preserving lifelong relationships. This can be achieved when advanced technologies are put into practice, as they guarantee a quick and optimized strategy.  Retailers who successfully implement this will without a question emerge as victors later on.