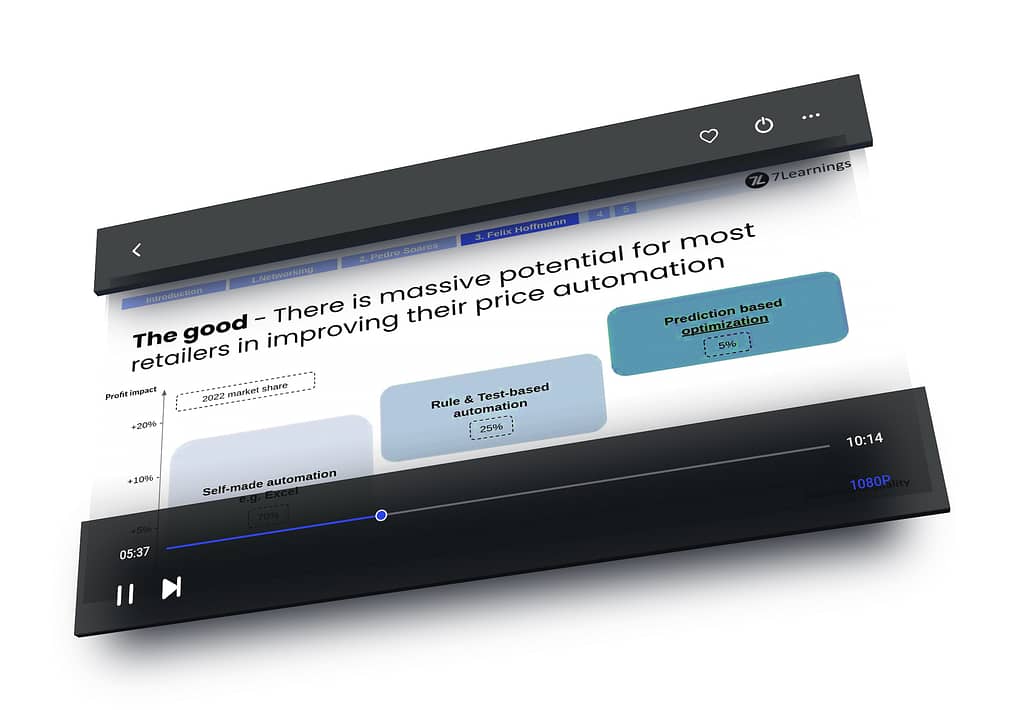 Omnichannel Price Optimization: The Good, the Bad and the Ugly
7Learnings co-founder Felix Hoffman discusses the positives, negatives, challenges and solutions related to omnichannel price optimization. Learn how your retail business can add advanced, rule and test-based pricing automations to overcome supply chain, inventory and other issues and stay competitive.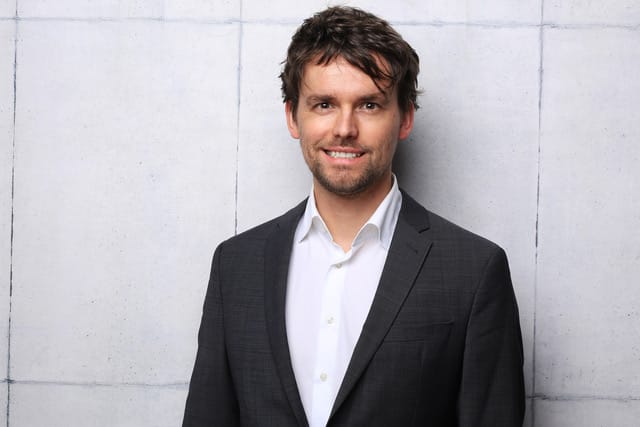 In this 10 minute video you will gain insights on:
Learn about the potentials and challenges of omnichannel price optimization for retailers
Presented by ex-Zalando Product Owner for global price optimization algorithm and 7Learnings co-founder, Felix Hoffmann.
The good: There is a massive potential for most retailers when it comes to improving their omnichannel price automations. Moving beyond the basic, self-made automations using excel spreadsheets, many retailers have begun implementing rule and test-based automations. This is only the first step, however, as prediction-based pricing optimizations are what will really set retailers apart from their competition.
The bad: There are big challenges to implementing advanced, predictive pricing optimizations. These include costs, reactions from customers and also who will crunch your data.
The ugly: The simple truth is that advanced pricing for omnichannel retailers is not an option. Everyone will need to implement predictive pricing solutions and those that do not, will go out of business at some point.
Subscribe to our newsletter
Be first to read our blog posts, case studies and knowledge pages.